Boarding, Training, & Daycare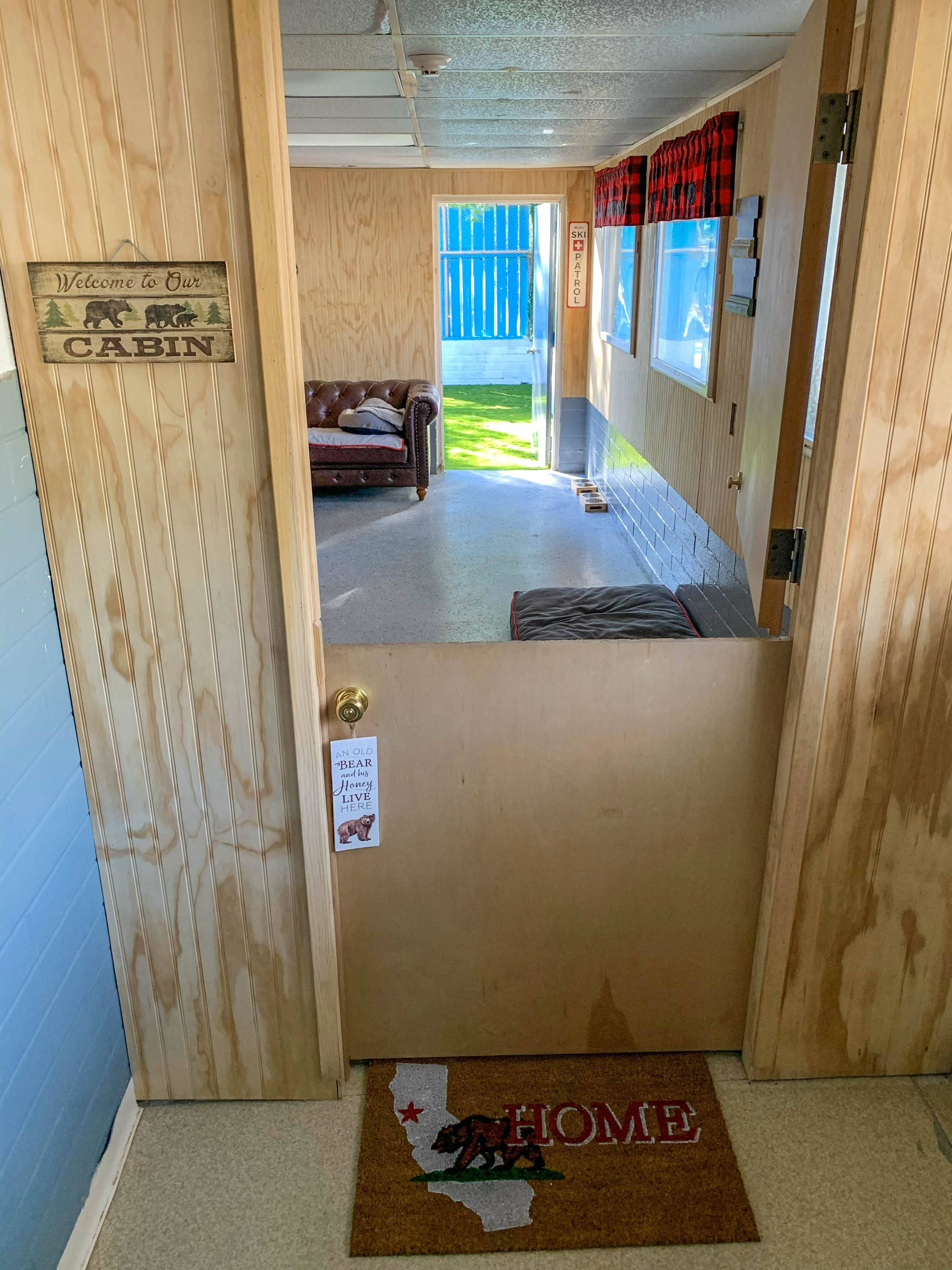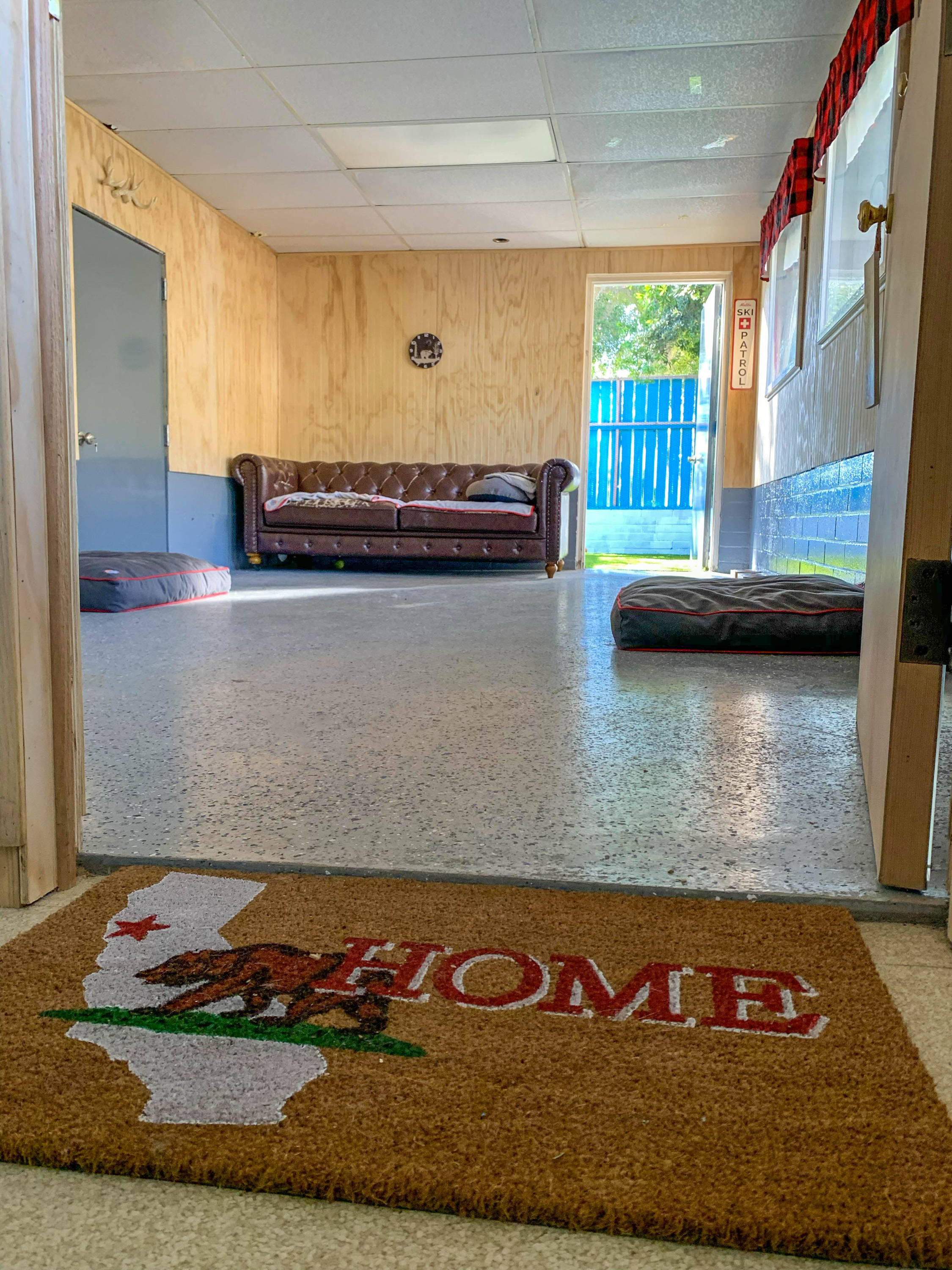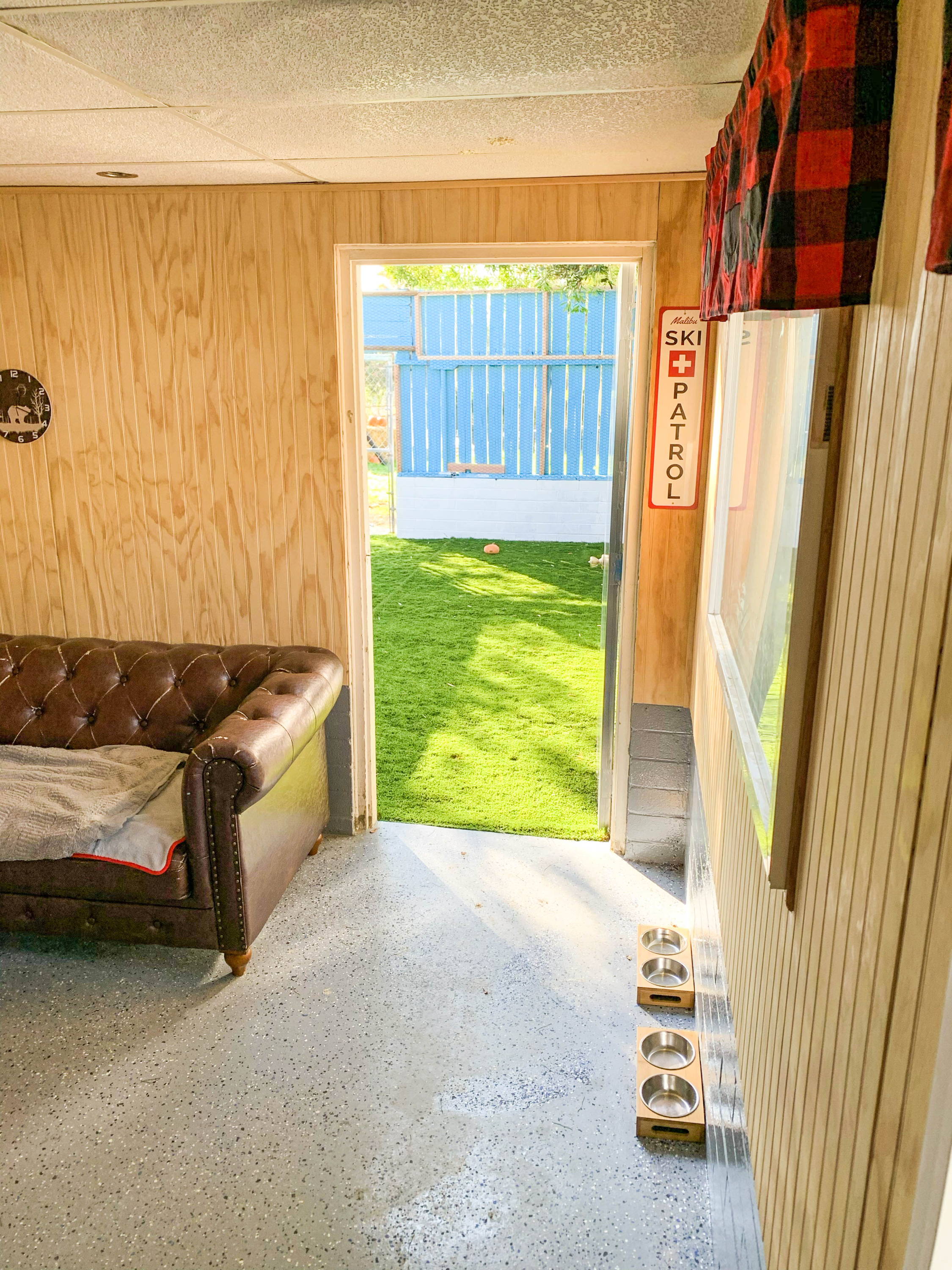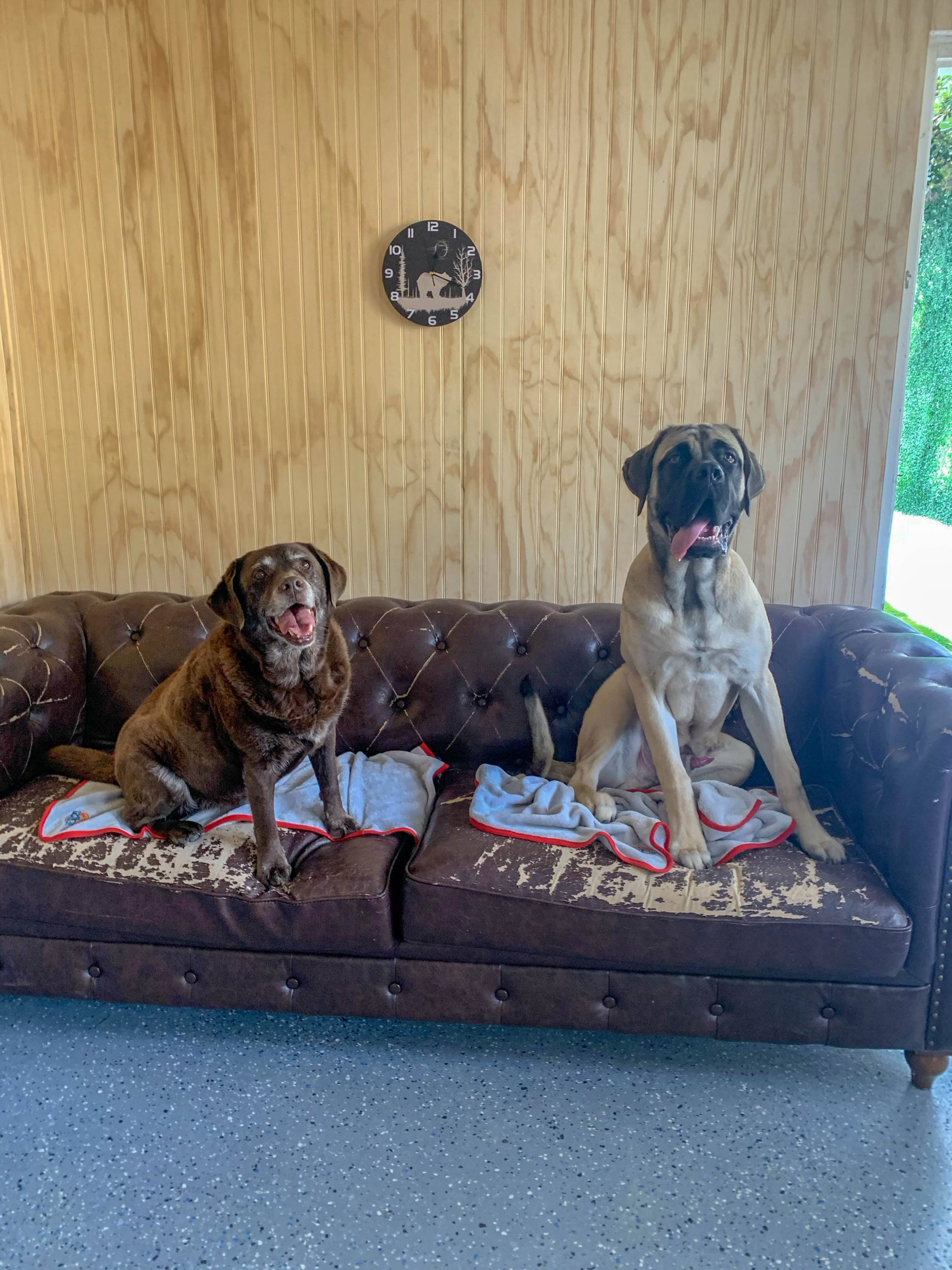 In addition to our standard boarding seen below, we now offer a cage free option in our brand new north wing cabin. Fitted with all the cozy necessities to make sure your dog feels right at home. Our cabin features an indoor cage free sleeping area for up to 30 dogs as well as a fully turfed outdoor patio space accessible during the day. Larger dogs will enjoy the outdoor play yards for the majority of the day while small dogs are free to roam the cabin. During the evening hours, all pre approved dogs will sleep inside the cabin which is monitored 24/7 by an onsite caretaker to ensure maximum comfort and safety.
Cage Free Boarding is $70 per night for each pre approved dog.



Standard Kennels & outdoor facilities
We offer a range of kennels to suit every type of dog and can accommodate up to 60+ dogs during peak periods.Each dog's daily schedule includes 4 exercise sessions each day (indoor and/or outdoor). These sessions are vital to help your pet relieve stress, stay happy and get a good nights sleep.
6000 sq ft with new shaded outdoor spaces
Three large play areas
Spacious dog runs (30 feet long, 5 feet wide) indoor / outdoor, many with ocean views
We serve all natural, Eagle Pack Lamb and Rice formula dog food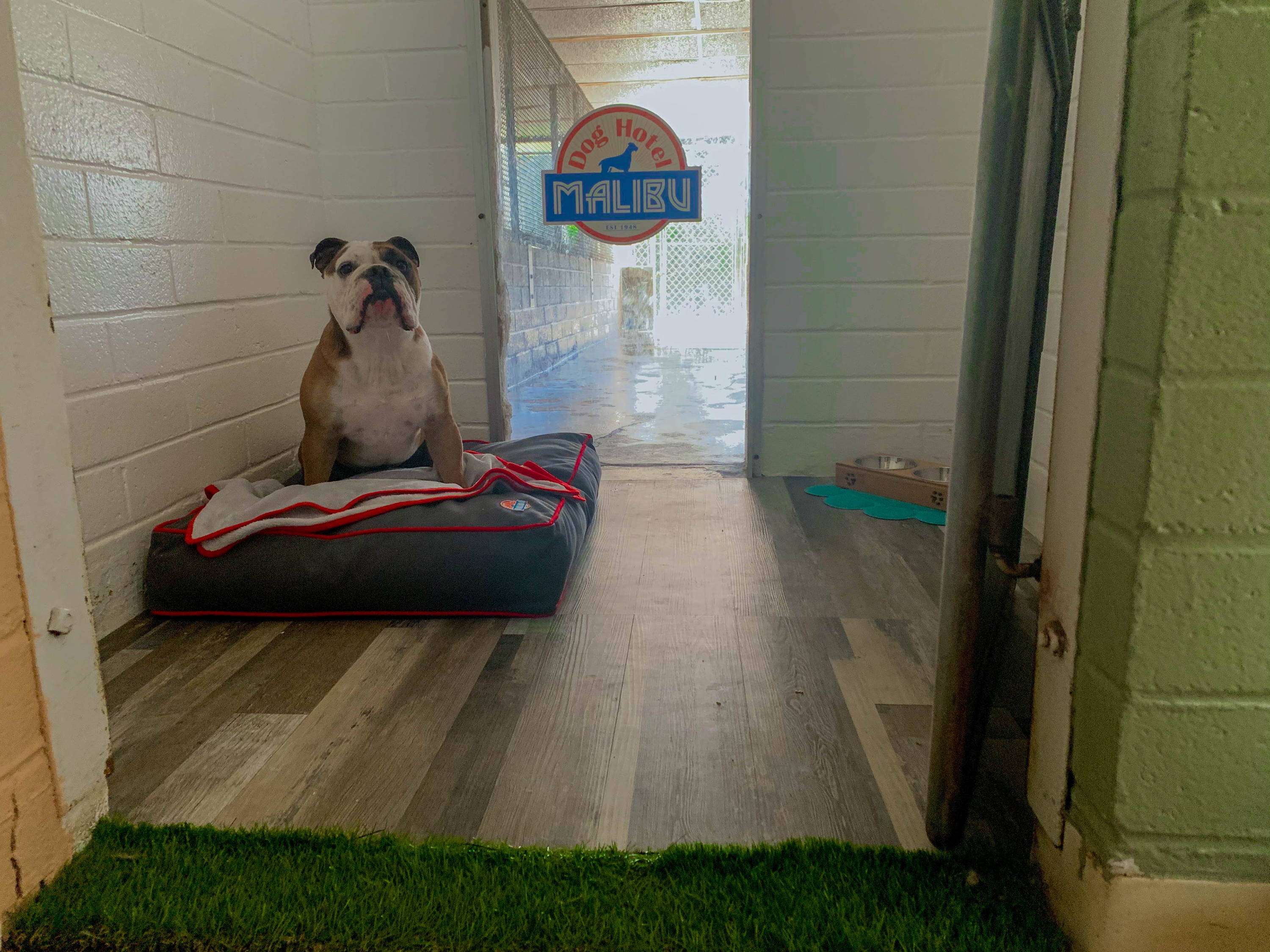 $60 per night, $55 for 2 dogs, $50 for 3 or more

All inclusive stay at Malibu Dog Hotel
All day playtime
Eagle Pack dog food
Medicine administration (as needed)
Comfortable overnight private rooms
Plenty of TLC!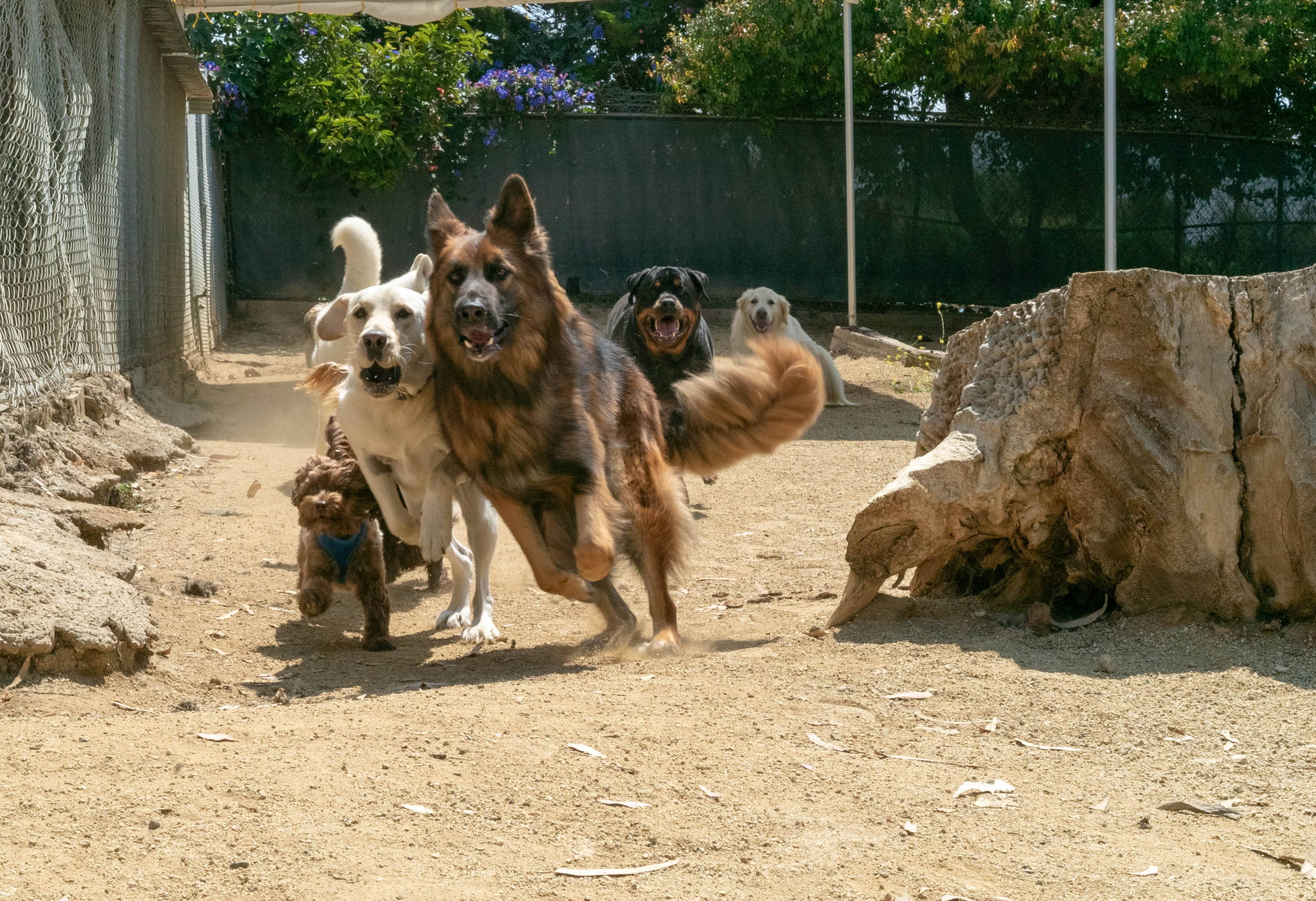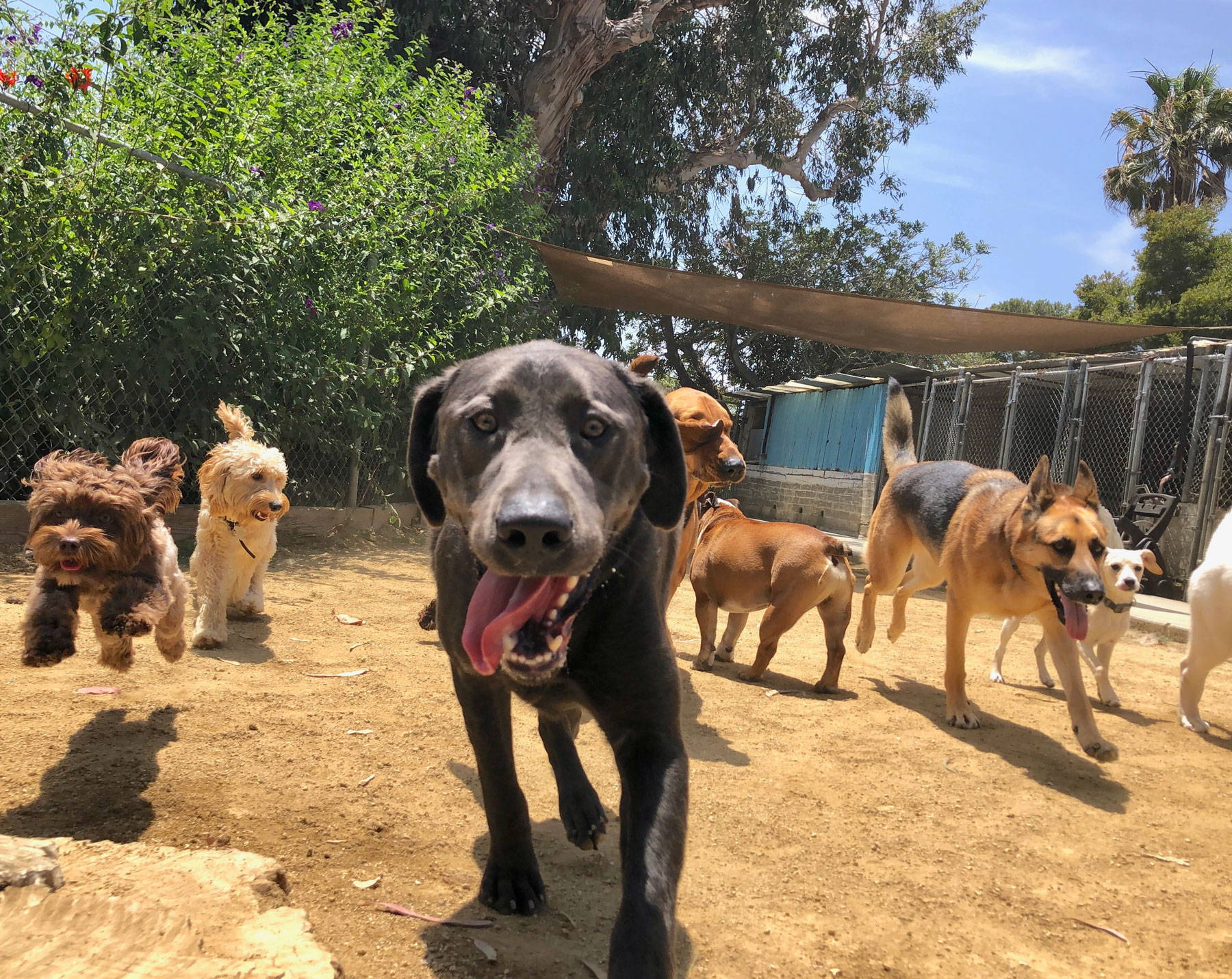 Daycare hours Monday-Saturday from 8am-5:30pm, Sunday 8am-2pm.
All day exercise and super vision
Plenty of friends for your pup to make!
Daycare packages available
Day school (daycare+training) with Adventures in Dog Training also available summer 2019, please inquire at reception for rates.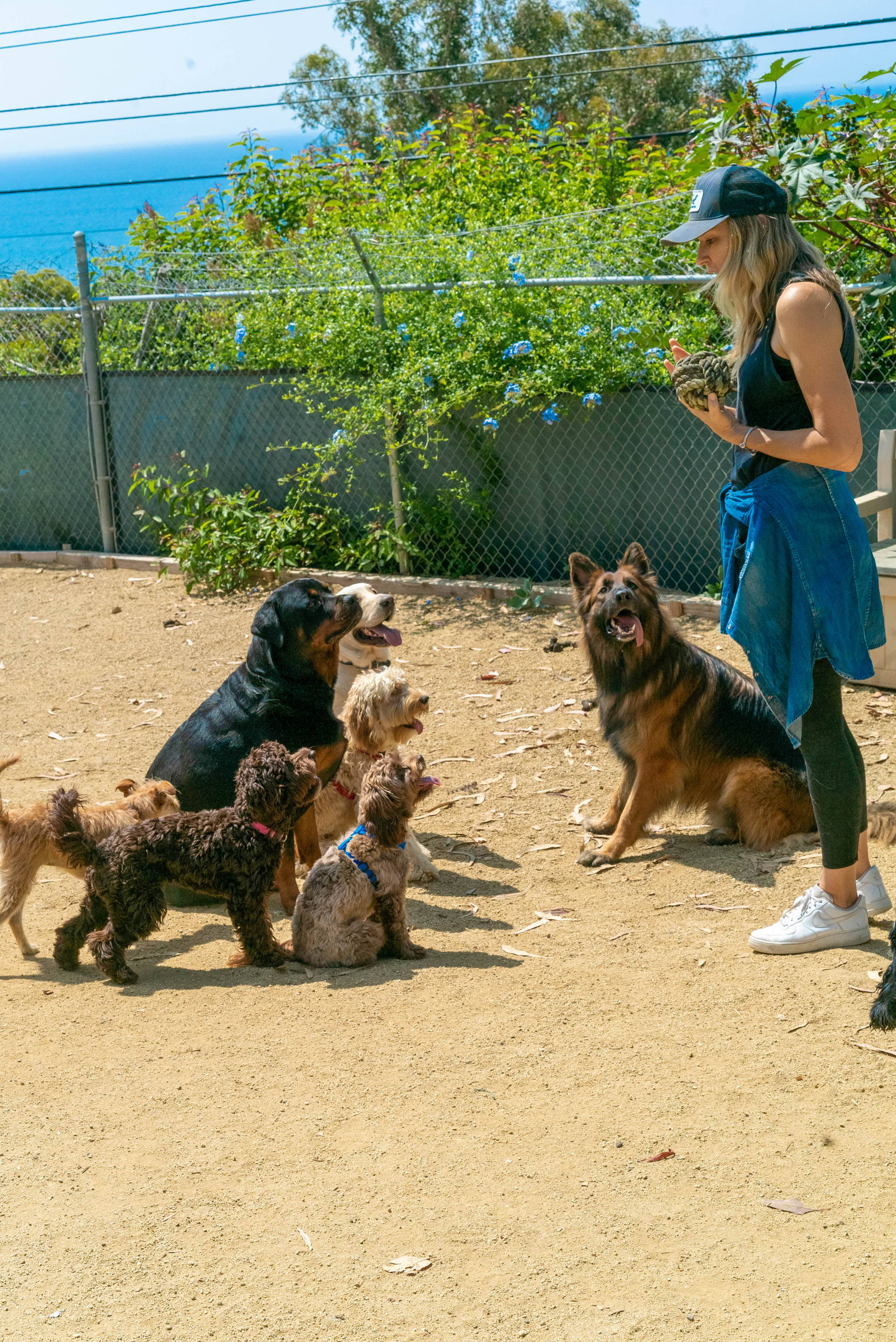 Includes shampoo, blow dry, nail trimming, and ear cleaning.
$40 for small dogs, $50 for medium and $60 for large.
(for boarding and daycare dogs)
*Additional charge of $15 will be added if any fleas are found on your dog.
Every dog loves a good hike. We've introduced a 1 hour hike in the James Cameron nature reserve.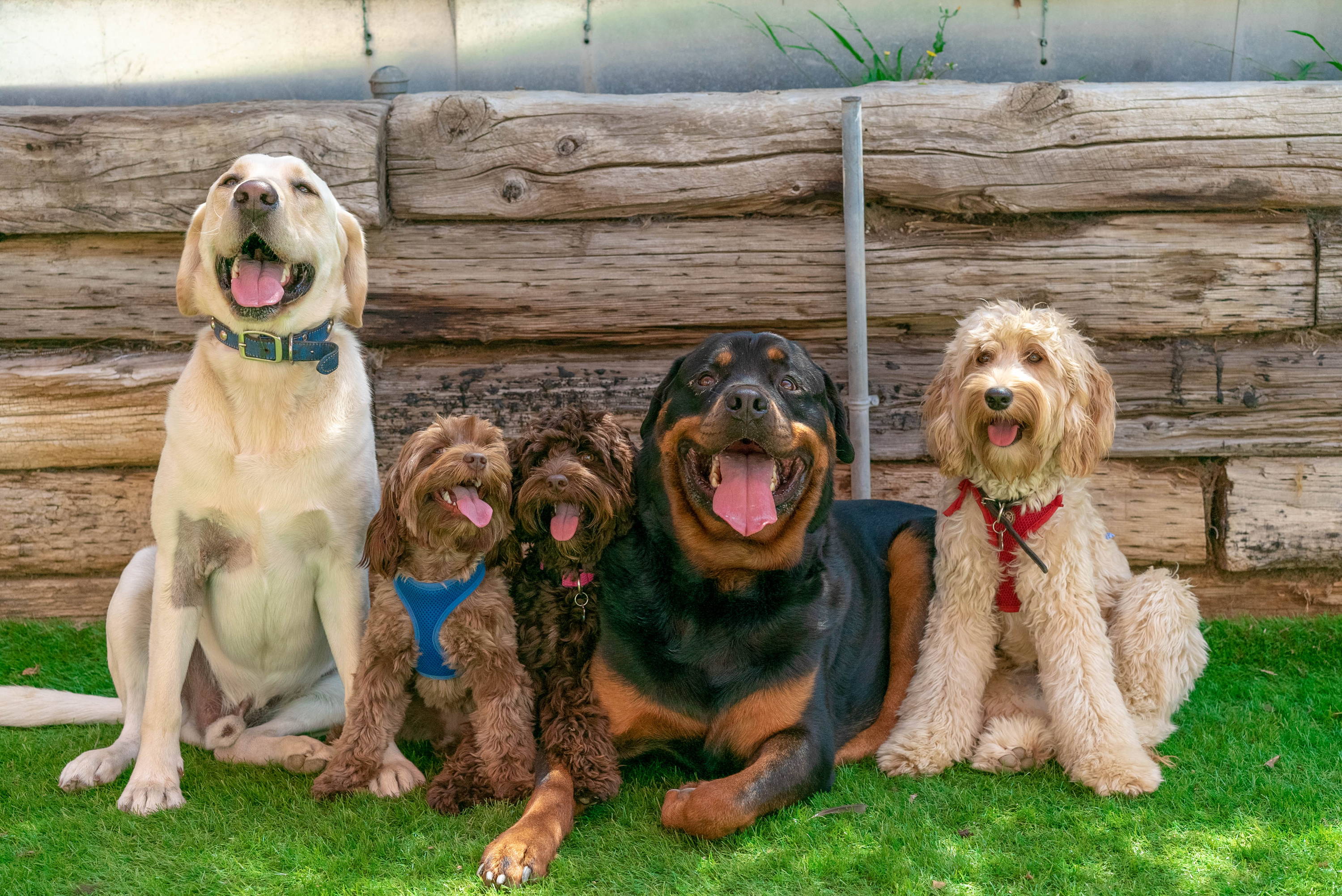 Pick up and drop off hours are between 8am and 5:30pm Monday-Saturday and between 8am and 2pm on Sundays*
Late/Early pickups can be requested for a $20 fee.
*Drop offs prior to 9am available for existing customers only.

UC Davis VMTH recommends the following:
Rabies: Good for 1 year after the first, then every 3 years
DHLPP: 3 series as a puppy, booster at 1 year then every three years
Bordetella: Every 6-12 monthsCorona Virus: Every 3 years (optional)
Any vaccinations your pet needs should be completed at least 1 week prior to boarding.Owners must show current proof of these required vaccinations when leaving their pet.
To keep free of ticks and fleas; Advantage, Bio Spot, Frontline or Advantix should be on your pet.